Special rates are available exclusively for delegates attending Fire Sprinkler International 2018 at the RadissonBlu Waterfront and at the Sheraton on      11, 12 & 13th June but availability is very limited so do book your room(s) soon.
ARE YOU ATTENDING THE GALA DINNER ON 14TH JUNE?
If so, finding rooms in a recommended hotel in the city centre will be impossible and it is for this reason we have negotiated very special rates at the Scandic Foresta Hotel, situated 15-20 minutes from the city centre and set by the waterside surrounded by trees.
EFSN will provide complimentary transport in the form of an exclusive bus service to and from the hotel for all delegates and their guests who book to attend the Gala Dinner on the evening of 14th June.
ALL PRICES QUOTED ARE PER ROOM, PER NIGHT
Twin room, single occupancy, 1850 SEK
Twin room, double occupancy, 2050 SEK
Single room 1850 SEK
Superior Twin room, single occupancy, 2050 SEK
Superior Twin room, double occupancy, 2250 SEK
Superior Twin room, single occupancy with view, 2250 SEK
Superior Twin room, with view, double occupancy, 2450 SEK
To book your rooms at this delightful hotel follow this exclusive link
https://www.scandichotels.com/foresta?bookingcode=BFIR140618
If you don't use this link  you need to use the booking code: BFIR140618 when contacting the hotel direct.
Scandic Foresta Hotel, Herserudsvägen 22, Lidingö
Tel : +46 8 517 324 00
Radisson Blu Waterfront Hotel  
12th & 13th June only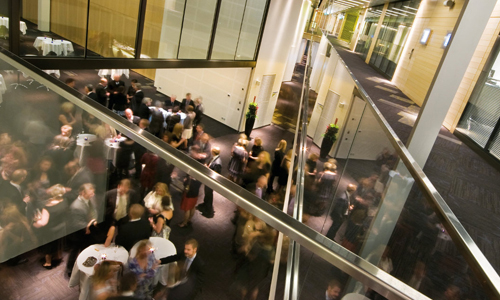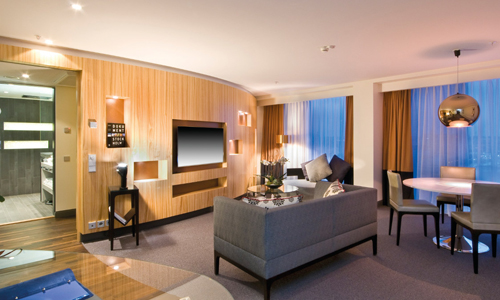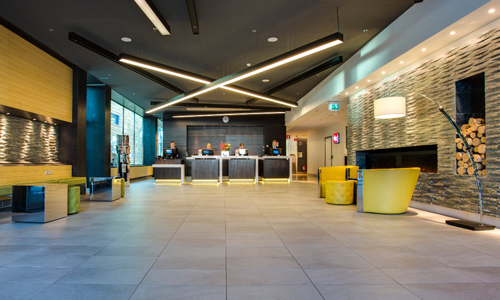 The Radisson Blu Waterfront Hotel provides guests with a wide array of services and amenities in ultra modern surroundings with delightful views of the city and the bay. On-site dining offers delicious international cuisine and the fitness centre features state-of-the-art equipment and invigorating natural daylight. Free high-speed wifi is available throughout the hotel. Stockholm's world-famous Old Town is a 20-minute walk away, where the Royal Palace and picturesque streets and alleyways await and making your way around town is easy on the Metro; the closest stop is Central Station. The Central Station with an express service to the airport is just next to the hotel and if arriving by car the hotel has its own indoor parking facility.
Sheraton Stockholm Hotel  
11th (limited availability), 12th & 13th June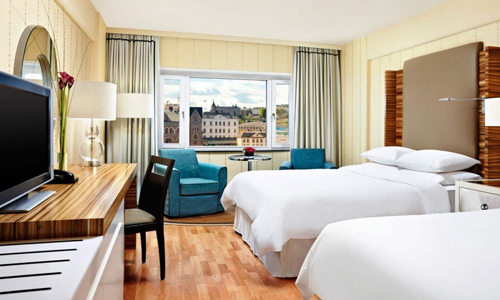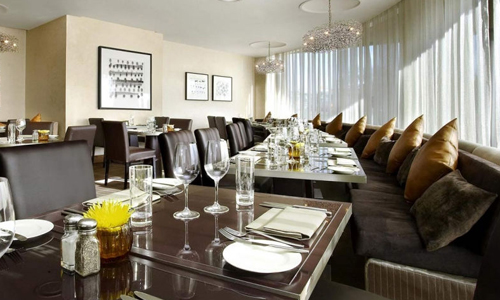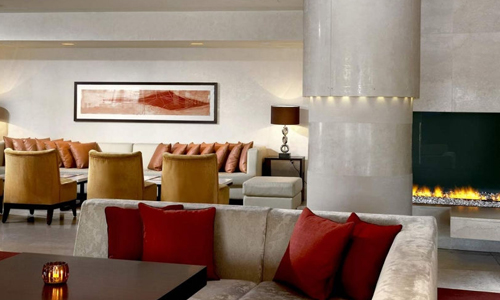 Sheraton Stockholm Hotel offers magnificent views from the historical buildings of the Old Town to the southern island in the background, and last but not least – City Hall where the FSI 2018 Gala Dinner will be held. This hotel has a classic and elegant feel about it with an excellent spa and fitness centre to enjoy after a day in a conference. In the very heart of the financial district, and a five minute walk to the conference venue, the Sheraton Hotel Stockholm is perfectly located for anyone wishing to connect to the Swedish capital and is only two minutes from the airport rail link.
There are of course many other hotels in Stockholm and we suggest you visit one of the popular booking sites to discover a hotel of your choice:
Subscribe to keep in touch and get the latest news on FSI 2018